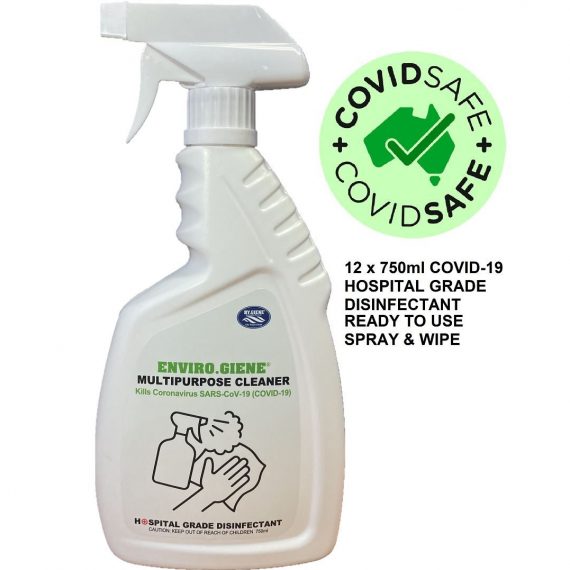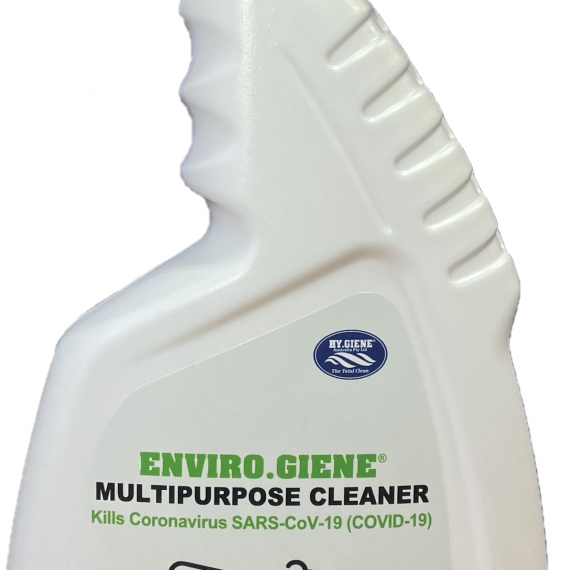 Brochure
COVID DISINFECTANT x12 ENVIRO.GIENE 750ml RTU
ENVIRO.GIENE RTU is proven to kill Coronavirus SARS-CoV-19 (COVID-19) as well as Pseudomonas Aeruginosa, Staphyloccus Aureus & Salmonella Choleraesuis.
ENVIRO.GIENE RTU is a powerful hospital grade disinfectant, degreaser, sanitiser and multipurpose cleaner on benches, floors, walls, doors, equipment, windows, mirrors, chairs, bathrooms, machinery, upholstery and almost all hard surfaces!
Description
ENVIRO.GIENE RTU if effective to use in:
Shops and Retail
Fitness Centres
Industrial Settings
Hospitality Venues
Aged Care Facilities
Transport Industries
Facility Management
Domestic Environments
Accommodation Lodging
Childcare and Educational Facilities
NON TOXIC, NON HAZARDOUS & BIODEGRADABLE!